Our project is located on the beautiful Phra Thong Island, (which is about 100 km2; 15 km long by 7 km wide). It is located about 5 km from the western coast of Thailand in the Andaman Sea (9.03-9.17°N, 98.25-98.33°E). It is in the Phang-Nga province about 200km North from Phuket. The nearest village on the mainland is Khuraburi.
Phra Thong Island has a tropical climate. There are two main seasons: the rainy season (April to November) and the dry season (December to March) with an average temperature of 28.7 C°. Three villages are located on the island: Tapayoi, Thung Dap and Lion Village (Pad Chok). There is a population of about 400 people who are mostly Thai, but there are also some Moken and Burmese people living there.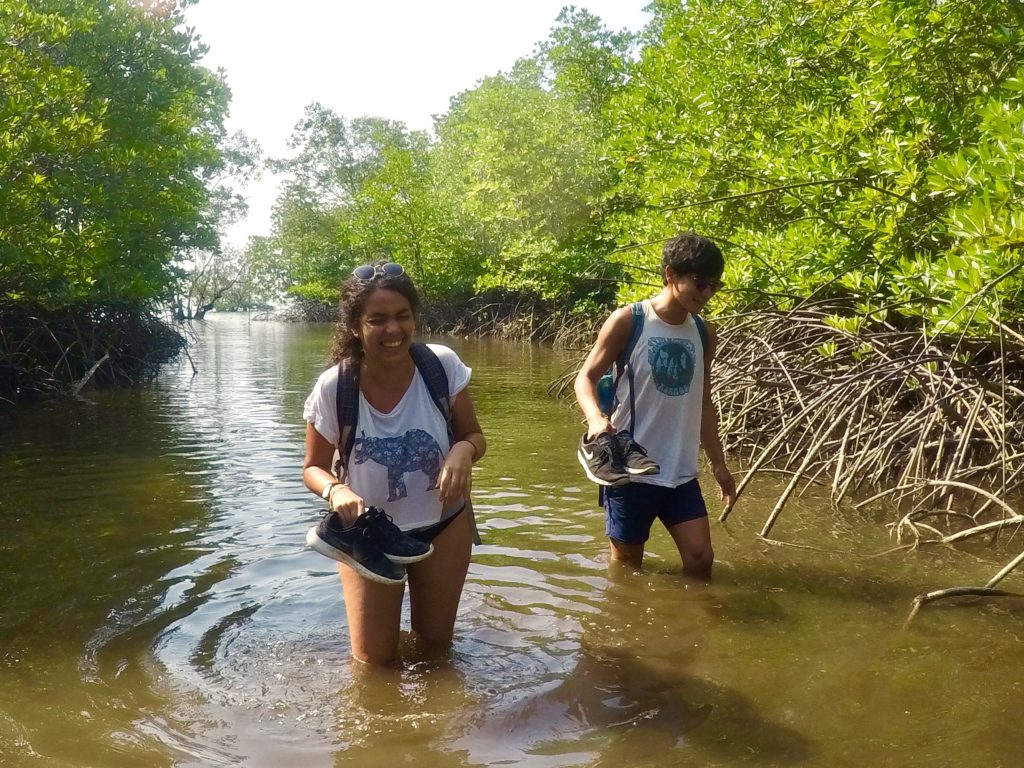 The East coast of the Island is covered by mangroves, with fine sand beaches (total length 15 km) on the opposite side of the island. Tourist development has been limited to the Western side of the Island, mainly on the Northern tip. There are about 11 small bungalows that offer accommodation for tourists (in 2017).
The infrastructure on the island is still not fully developed. There is only one concrete road and no electricity network. Electricity, water and transportation are generated by each individual resort.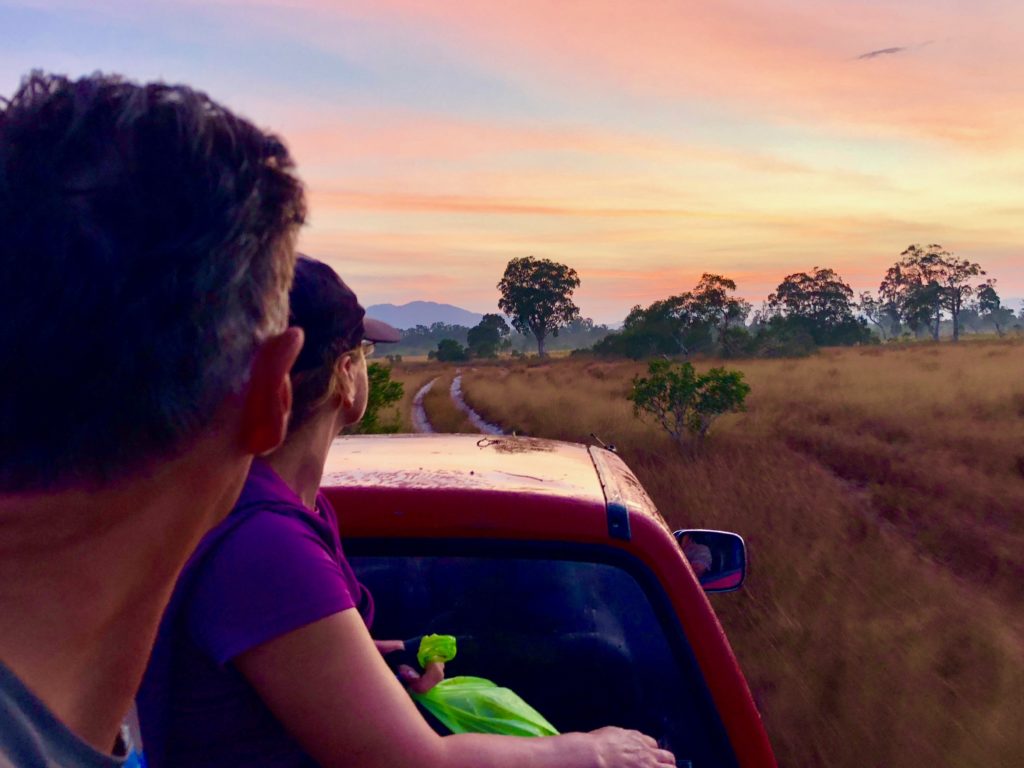 From Phuket there are several daily buses that run to Khuraburi. We recommend that you catch the 8:00am bus heading to Chumpon, which stops at Khuraburi. The bus ride takes about 3,5 hours, including a short stop in Takua Pa. Buses leave from the new bus station, number 2, outside Phuket Town.
From the town there is a local bus going to Takua Pa, where you will need to change to catch another local bus to Khuraburi. This is a bit of a slower ride and does not have aircon.
From Bangkok you can take the night bus to Phuket and get off at Khuraburi. This bus will arrive at Kuraburi at about 5 am.
From Ranong you can take the bus towards Phuket and get off in Khuraburi.
When you arrive at Khuraburi, you need to find your way to Kuraburi Pier. You can book a car through us (300 Thai baht) or you can take a moped taxi, if you don't have a lot of luggage.
There are no regular boats that go to Phra Thong, so we will book you a longtail boat and it will be waiting for you when you arrive at Kuraburi Pier. We will need to know your arrival time at Khuraburi. The boat trip will take about an hour to Phra Thong Island. Boats do not go late in the evening when it gets dark, so if you arrive late, you will have to stay the night in Khuraburi. We can help you to book a guesthouse in town.
It is also possible to book a car to pick you up from Phuket Airport, Phuket or Ranong, for an extra fee. Please ask us for the cost of this.